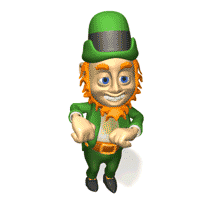 Short Notice-
St. Patti's Day Saturday March 13th
Margaret T Hance Park in Phoenix

N. Central Ave and W. Culver St., next to the Irish Cultural Center.
Parade starts at 10am sharp, with the faire following immediately after in the park, until 5pm
As always, great food, beer, dancing.... get in touch with your Irish heritage or be Irish for the day!!!!

Polish Festival
- April 17th and 18th
Free Admission, Pierogis, Beer Garden, wonderful Polish dancing, raffles, vendors.. everything you need for a good time!!
Polish Church of Our Lady of Czestochowa
2828 W. Country Gables Dr.
Phoenix, AZ 85053